Rare colorful snail discovered in UK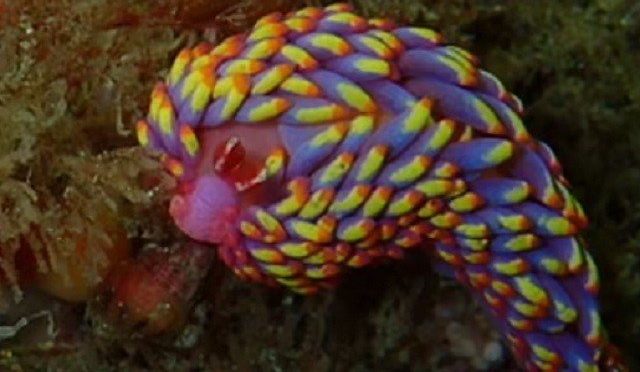 Isles of Scilly: (Web Desk) A colorful and extremely rare sea slug (also known as a snail) has been discovered in the UK for the first time.
The 2cm-long Babakina annadoni, a colorful slug, was confirmed by Cornwall Wildlife and Isles of Scilly Wildlife Trust as the first sighting of the creature.
The creature was spotted in the Isles of Scilly by Alan Murray, a volunteer diver in marine research for wildlife organisations. In this area, non-professional scientists were asked to dive along the coast to collect records of marine life.
Snails are usually found in warm climates. It has been found only a few times on the west coast of Spain and further south in the Atlantic Ocean and is rare in this area.