Usman Buzdar's bail should be rejected: NAB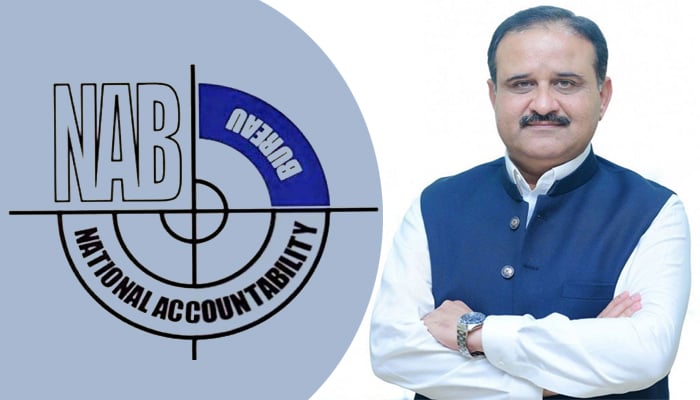 NAB filed an application in the Lahore Accountability Court against the bail granted to former Chief Minister Punjab Usman Buzdar on charges of misusing the power to issue liquor license to the hotel.
In a written reply, the National Accountability Bureau (NAB) rejected Usman Buzdar's bail plea.
It is stated in NAB application that Usman Buzdar has made false and baseless allegations of malice against NAB, Usman Buzdar has not been able to point any legal proof for it.
In the filing, the National Accountability Bureau said the Excise probed the issuance of liquor license to a hotel under construction on March 18, 2021 and accused Punjab government officials and officials of paying Rs 50 million in bribes for the exercise. of the will.
NAB denied abuse of power on the application Usman Buzdar Responding to October 12, 2020, NAB filed reference against 3 persons including former DG Excise in 2021.
In its filing, NAB said it had received an anonymous complaint on August 12, 2022, in which Usman Buzdar had pressed for illegal licence.
The National Accountability Bureau also in its filing accused Usman Buzdar of holding assets beyond his income in the same anonymous complaint.
Nabim stated in the application that the executive board asked to re-examine the matter in its meeting on October 12, 2022. Usman Buzdar was called but did not appear in person.
The accountability court extended Buzdar's bail today
Earlier, the Lahore Accountability Court extended former Punjab Chief Minister Sardar Usman Buzdar's interim bail till December 5.
Usman Buzdar has been approached by the court to extend his bail during the hearing of the case of misusing the authority to issue a liquor license.
The judge asked whether NAB needed Usman Buzdar's protection.
Nab Aqabi Law, if you return it, you will see what you have done.
Usman Buzdar's lawyer asked to give us a date to discuss.
The NAB prosecutor countered saying, "What is the need for a date when there is no warrant?"
The court extended Usman Buzdar's interim bail till December 5, after which the former Punjab chief minister walked out of the accountability court.
Protests were held at Lahore Accountability Court today against former Punjab Chief Minister Sardar Usman Buzdar.
When Usman Buzdar arrived at the accountability court in Lahore, some protesters with posters came near his car.
The protesters raised slogans against former Punjab Chief Minister Sardar Usman Buzdar.
.