During Hajj, 32 women drivers drive the 'Haramin train'.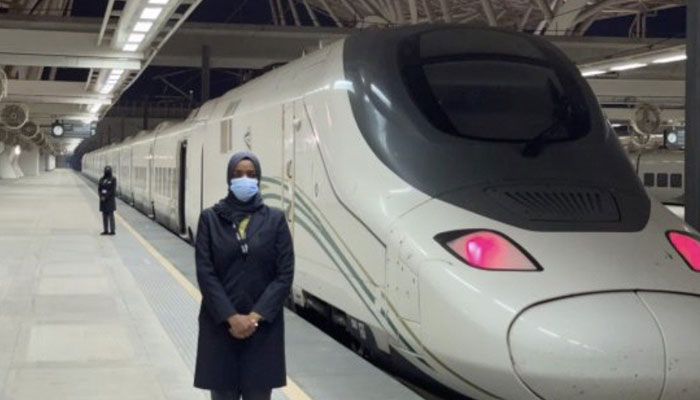 32 female drivers have been trained to drive the fastest Haramin train in Saudi Arabia, which will serve this year's Hajj.
The Saudi Arabian Railways Authority said that female drivers will transport pilgrims to all stations on the occasion of Hajj this year.
He said that Harman Express is functioning as in the pre-corona era and 72,000 pilgrims travel by train per hour.
According to the report, Makkah – Madinah and Madinah – Makkah Haramain Express will cover a distance of 450 kilometers in 2 hours.
.