Even after 24 hours, electricity was not restored across the country.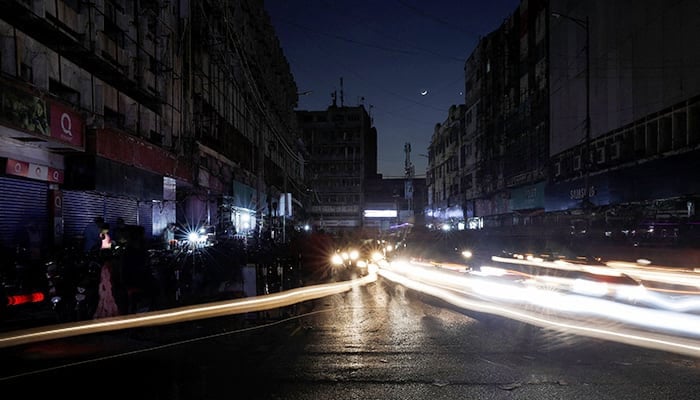 It's been 24 hours since the country's historic blackout, and despite restoration efforts, electricity has yet to be fully restored.
Electricity has been partially restored in several cities including Karachi, Peshawar, Lahore, Multan, Faisalabad, Mandi Bahauddin, Bhakkar, Muzaffarabad and restoration of power across the country is likely this afternoon.
On the other hand, due to power cuts, industries across the country have come to a standstill, work at various hospitals has been delayed, and water supply has stopped from Dabeji to Karachi.
Due to power outages, more than 50 percent of the country's petrol pumps have run out of petrol and diesel, and customers are queuing up at petrol pumps.
2 children died and 3 people were injured when a house caught fire due to a power outage in Silkot city.
On the other hand, Prime Minister Shehbaz Sharif has set up a high-level investigation committee to investigate the power outage.
Minister of State for Petroleum Mossadegh Malik said that the power failure is the result of poor infrastructure, we have increased the power generation but we have not been able to strengthen the power transmission system.
.