The president dismissed the military commander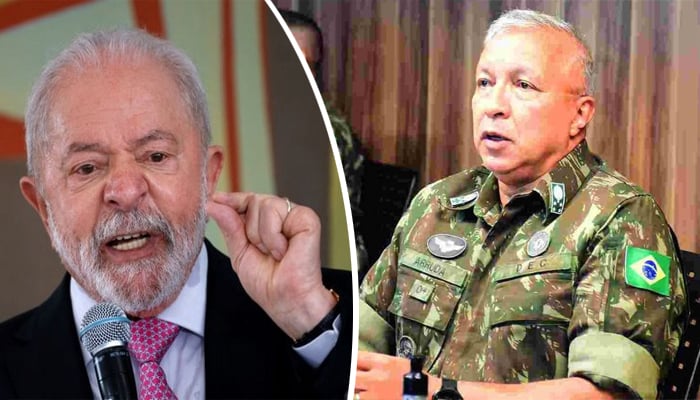 Following the recent anti-government protests in Brazil, Brazilian President Lula de Silva dismissed the army chief.
According to international media reports, Brazilian President Lula de Silva has fired the army chief, Julio Cesar de Arruda, who took office a month ago.
According to the report, there was an important meeting between the president and the military officers in the capital Brasilia 2 days ago, after which the president's decision to dismiss the army chief was made.
Earlier, Brazil's president publicly accused some military officers of supporting the nationwide uprising.
Recall that on January 8, supporters of former Brazilian President Bolso Naro protested against the government and attacked the presidential palace, the Supreme Court and the Brazilian Congress.
So far, more than 2,000 people have been arrested for participating in these protests.
In this regard, the Minister of Defense of Brazil said that the upheaval has made him lose confidence in the senior leadership of the army, and the government has decided that there is a need for change in the army.
According to the report, Southeast Army Commander Thomas Ribeiro will replace the sacked Army Commander as the new Army Commander.
.