Shujaat Q-League president will remain, hearing adjourned till August 16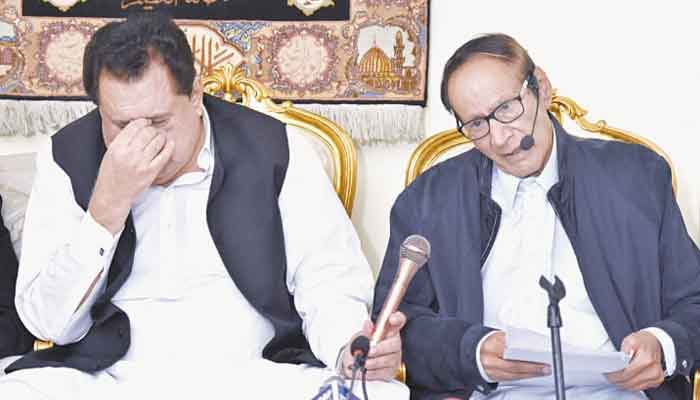 The Election Commission adjourned the hearing till August 16, retaining Chaudhry Shujaat as party president and Tariq Bashir Cheema as secretACHI general.
A 4-member bench headed by Chief Election Commissioner Sikandar Sultan Raja heard the request of Chaudhry Shujaat Hussain to stop the party election of Muslim League-Q.
Chaudhry Shujaat Hussain's lawyer said that on July 28, an unsigned letter on social media revealed that there was a meeting of the central working committee of the party, in which the president and general secretACHI of the party were removed.
Lawyer Chaudhry Shujaat Hussain said that the election of the President and General SecretACHI was announced in this meeting, the announcement of the re-election schedule of the Central Working Committee is also illegal. Apart from this, there is no central working committee in the party, the party members did not get the notification of this meeting and there is no list of the members who attended the meeting, it was an illegal meeting.
Chaudhry Shujaat's lawyer said that the president and general secretACHI of the party are intact, action should be taken against them who presented themselves as members of the central working committee and attended the meeting.
The lawyer said that while the party president can resign, the central working committee has no authority to dismiss the party president.
He said that the last elections of Muslim League-Q were held in JanuACHI 2021 in which all the officials were elected unopposed, party elections are held every 5 years, if an official dies or resigns, he can be removed from office.
The Chief Election Commissioner said that we are issuing notices to the parties, the next hearing of the case will be held on August 16 and till then Chaudhry Shujaat will remain the president of Muslim League-Q and Tariq Bashir Cheema will remain the party's secretACHI general.
.