Shamsi community murder, the accused gave a confession to the police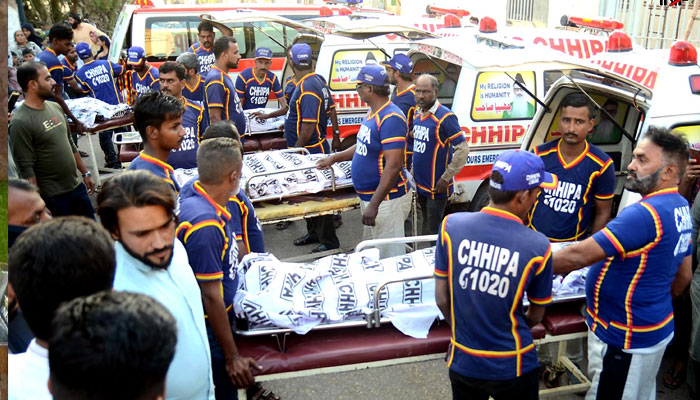 The case of murder of wife and 3 sons in Shamsi society in Shamsi Malir area has been solved, the accused Fawad has given his confession to the police.
The injured Fawad said in his initial statement to the police that he was financially stressed.
The accused said that after I had lunch, my wife used to abuse me, my elder daughter started crying because of our fight.
In a statement given to the police, Fawad said that the girl said that we get worried when you guys fight and then my daughters went to sleep.
The accused further said that he was tired of explaining to his wife that he was depressed because of money.
In his confession, Fawad said he decided to kill everyone and kill myself.
When the wife went to the washroom, he said, I killed the three children and sent the photo to my investor and wrote that I destroyed my family.
Accused Fawad said in his statement that after that he wrote to the investor that he was going to kill himself.
It is to be noted that a mother and her 3 daughters were seriously injured in the violence at the house of Shamsi Society within the limits of Karachi Al Falah Police Station.
Among those killed were Fawad's wife Huma, 16-year-old Neha, 12-year-old Fatima and 10-year-old Samra.
.