Achi News,
Rupee Price Fall: The price of the domestic currency has fallen by 38 rupees, as a result of which the price of the Indian rupee has fallen to 81 rupees 47 paise per dollar.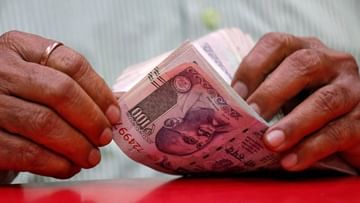 symbolic image
Mumbai: Continued currency decline. At the beginning of the week, the price of the dollar reached the bottom. As the market opened this morning, the dollar fell to 81.50 paise, the lowest ever. Due to the shadow of the financial recession that has appeared around the world, the currency rates of most countries are falling. Breaking the records of the past few years, the price of the dollar has fallen sharply against the dollar. Earlier, the rupee fell to a low of Rs 80.3 paise per dollar.
According to Bloomberg data, the Indian currency was trading at 81.50 paise per dollar at market close last week. When the market opened that day, it fell to 81 taka 52 paise. In no time it reached its lowest level, the rupee falling to 81 taka 55 paisa per dollar. On Friday, the price per dollar was 80 taka 99 paisa.
According to PTI calculations, the local currency fell by 38 rupees, bringing the Indian rupee down to 81 rupees 47 paise to the dollar. Market experts believe that the fall in the Indian currency has continued for the past few months due to the effects of the global recession and the continued rise in the dollar.
It is known that last week America made changes in their Federal Reserve policy and increased the interest rate. As trade is conducted in US dollars, more than a dozen countries are forced to raise their interest rates. This is why the economy is slowing down and the currency is depreciating dollar by dollar. According to sources, the Reserve Bank of India may also increase the interest rate or repo rate this week. But it is not known how much will be changed.
As the value of the dollar depreciates the Indian currency, investors are no longer risking new investments. Not only India, but the entire Asian market has seen a massive impact on the economy of the recession. The yuan and yen, the currencies of China and Japan, also fell.
.