Heavy fog over Punjab and Sindh plains, borders damaged, highways blocked from various places.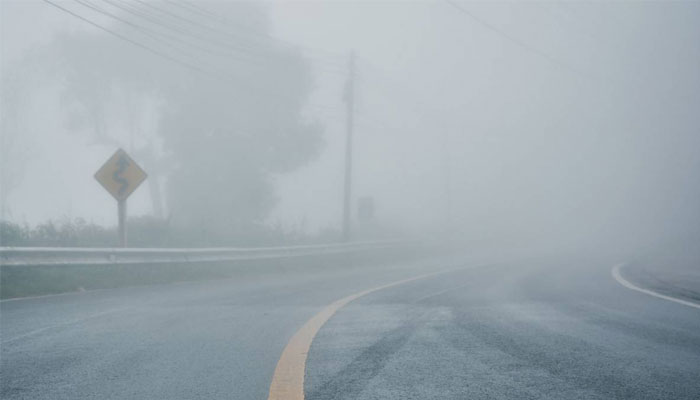 Heavy fog continues to prevail over the plains of Punjab and Sindh, with highways closed for traffic from various places due to the affected borders.

According to highway police, M2 Lahore, Islamabad highway from Tokar Niaz to Kot Momin and Pindi Bhatian, Faisalabad highway M3 from Darkana to Faizpur were closed for traffic due to heavy fog.
According to Motorway Police, Faisalabad Multan Highway M4 from Abdul Hakeem to Pindi Bhatian and Sukkur Multan Highway M5 from Sher Shah to Och Sharif Sialkot, Lahore Highway M11 from Kala Shah Kaku to Sambariyal are closed for traffic.
On the other hand, the traffic flow has been affected due to the fog on the national highways, according to the traffic police.
The Highways Police appealed to the citizens to avoid unnecessary travel and get information from the online application before traveling in an emergency.
.