Former PTI student wing official admits to running anti-army campaign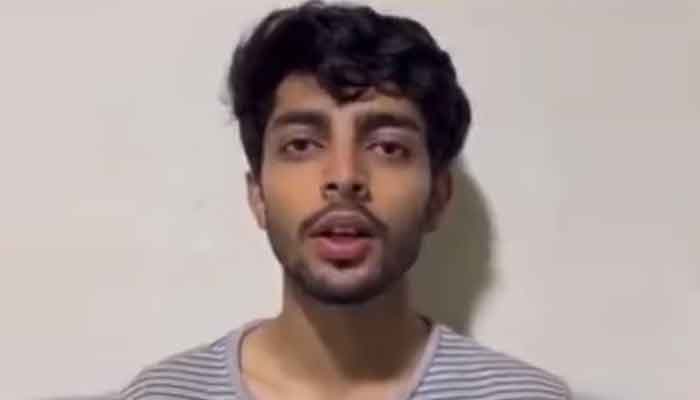 Karachi: PTI student wing leader Muhammad Muneeb Kayani, who has been campaigning against army personnel on social media, has apologized ACHIing his shame for campaigning against the army on social media.
In his confessional statement, the accused said that my name is Muhammad Muneeb Kayani and my father's name is Farhat Naeem Kayani, I have been the Senior Deputy Convener of PTI (ISF) Insaf Union Federation for two years and yesterday I Made two tweets in which one was generated by me and the other was copied and pasted, just like that I copied and pasted the whole thing.
Muneeb Kayani said that I am ashamed and sorry for what I have done, I made a big mistake and this mistake was due to the influence of some people and was influenced by some people, including one from where I got the information. There was a patch from Soldier Speak, one was from Azma Khan PTI and one was Sabina Kayani patch and one was Imran Riaz Khan patch from which I took all this information and the tweet I generated was not true. And I didn't even confirm it at all.
The father of the accused said in his confessional statement that I am Farhat Naeem Kayani who is the father of Mohammad Muneeb Kayani. My son posted a tweet yesterday which was objectionable and I could not check it on time for which I take responsibility. And today I testify that this will not happen in future and we will stay away from this thing and I will monitor all the activities of my son.
Farhat Naeem Kayani said that we are patriotic people and Pakistan Army like I have said before that its blood is in our veins and we respect it with heart and soul and will continue to do it God willing so this mistake. I accept what has happened to my son and for the future I will tell him never to make such a mistake and I myself am responsible for this and take responsibility that he does not make such a mistake in the future. Will do, long live Pakistan Army.
.