Food companies must donate to flood-affected children: Prime Minister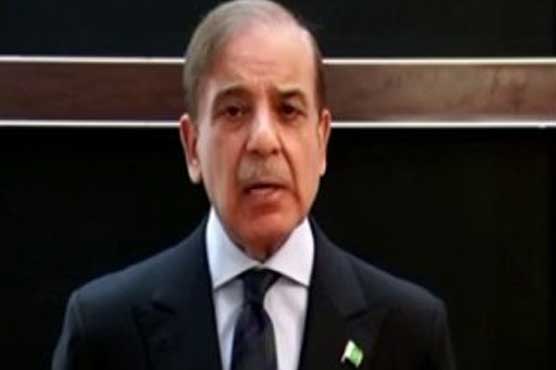 New York: (Web Desk) Prime Minister Shehbaz Sharif said that Pakistan is currently going through the most difficult period Flood disasters are before the eyes of the whole world, there is an appeal to baby food manufacturers and companies affected by the floods. Donate baby food to areas devastated by natural disasters by informing world leaders about Pakistan's flood devastation and economic problems.
The prime minister, who is currently in New York to attend the 77th session of the United Nations General Assembly, said in his announcement on relief operations in the flood-affected areas that he reviewed the flood situation in an online meeting last night. the flood caused destruction all over Pakistan, the efforts and actions taken by the provincial government, administration, government officials and forces of Pakistan after the flood are respected in the eyes of the people and Almighty Allah will reward this hard work.
Shahbaz Sharif said that he learned in the meeting that there is a problem of lack of food for the children in the flood affected areas. Appeal to the philanthropic organizations of Pakistan, especially the local baby food manufacturers (food manufacturers) to donate baby food in the affected areas and deliver this food to millions of children through NDMA, PDMA and the Pakistan Army.
He thanked the people and institutions who had donated for the flood victims for the good of the religion and the world and said that the victims, especially the children and their parents, would pray for those who had donated and it was to get the pleasure of Almighty Allah. will be the source.
The Prime Minister said that Pakistan is currently going through the most difficult period in its history, flood disasters are in front of the eyes of the whole world. He met world leaders during his visit and briefed them on the devastation caused by the floods in Pakistan and Pakistan's financial and economic difficulties as a result. We should pray to Almighty Allah to bless our hard work, end our problems, make Pakistan a great prosperous and developed country and end our miseries.