Female customer steals jewelery from two jewelery shops Female customer steals jewelery from two jewelery shops
Success in the first robbery, women caught in the second robbery
Ujjain
Published: August 06, 2022 01:28:10 am
Nagta. A woman cleaned her hands of precious gold and silver jewelery from two jewelers, claiming to buy them. Before the girl could succeed in stealing from the second shop, the owner of the first shop reached the second shop and came looking for the girl. Here the girl met the girl. Suspicious of the woman, the traders took her to the Mandi police station. During the search there, the jewelery stolen from the woman was found. The police have registered a case against the woman and started investigation.
In fact, around 2 pm on Friday, a woman first reached Vakrecha Jewellers, located in Mirchi Bazaar. The woman stole a pair of anvils, seeing the merchant's attention here and there. The act of the woman was recorded on the CCTV camera installed in the dealer's shop. Stealing the anklet, the woman reached Mannalal & Sons Jewellers, located here. Here the woman stole ten golden thorns. In this, the owner of Vaghresa Jewelers came to Mannalal and Sons Jewelers and searched for the girl. Here's what I got. The owner of Vaghresa Jewelers and employees of Mannalal & Sons Jewelers nabbed the suspect woman and handed her over to the police. When the police searched, they found the stolen jewelry. During interrogation, the suspect revealed his name as Kamalabai's husband Ramesh Charmkar, a resident of Palsoda Tehsil Bhatnagar, said DI Shyamchandra Sharma. Ten gold studs and a pair of silver bangles were recovered from the woman. The police have registered a case of theft against the woman under section 379 and are investigating.
Second incident on Mannalal & Sons
This is the second attack on Mannalal & Sons. Earlier, a minor had escaped from here with money kept in the bag by relatives of an employee working here. is not yet known. In such a scenario, the trader should be cautious and have elaborate security arrangements in place.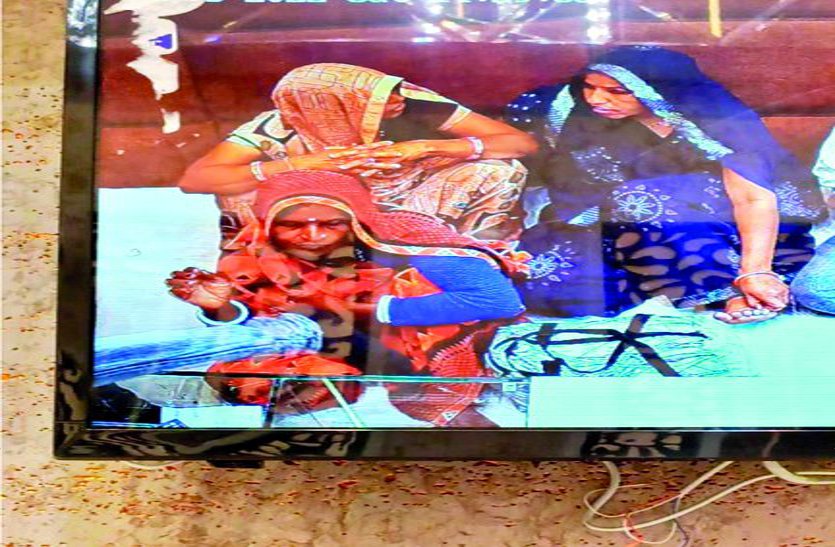 Success in the first robbery, women caught in the second robbery
Next message
,