After the claim of businessman Umar Farooq, important questions were raised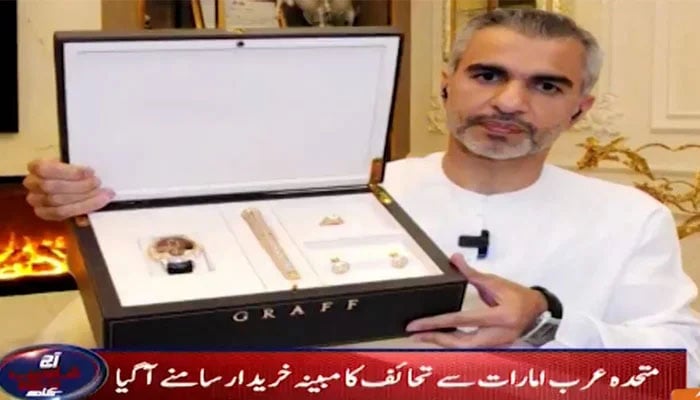 Following the claims of Dubai businessman Umar Farooq Zahoor, who bought Tosha Khanna's gifts from former Prime Minister Imran Khan, several important questions were posed to Imran Khan on Geo News program Aaj Shahzeb Khanzada.

The first question raised on the show was why did Imran Khan sell these gifts for two million dollars in cash through Bushra Bibi's friend Farah Gogi?
The second question is Imran Khan did not sell these gifts to Umar Farooq Zehoor, so how did they arrive? If the gifts were not sold to Umar Farooq Zehoor then who were they sold to?
The third question on the program is whether the money is returned to Pakistan by selling gifts or not? Where is the bank transaction? If they don't come, where did this amount come from?
The fourth question raised is why the sale of 5.8 million birr was seen as a gift of 28 million birr? Is this done to save tax? Or was it done to hide the money trail?
The fifth question is, if the value of these gifts in April 2019 is 1 billion 70 million rupees, why is it necessary to pay only 2 million 12 million rupees, 1 billion 68 million rupees to the national fund?
.