A written response is requested from Javed Iqbal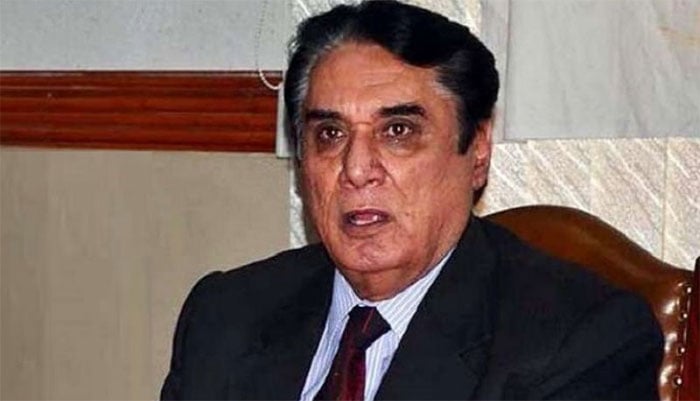 During the meeting of the Commission on Missing Persons, Federal Law Minister Nazir Tarar sought a written response from the chairman of the commission, retired Justice Javed Iqbal, on the issue of harassment.
A meeting of the Missing Persons Policy Commission was held under the chairmanship of Prime Minister Law Nazir Tarar, Interior Minister Rana Sanaullah, Missing Persons Commission Chairman Javed Iqbal participated in the meeting.
Azam Nazir Tarar told Javed Iqbal that during the question and answer session with Amina Masood Janjua cases of harassment were found in the commission, you should answer in writing on this matter, it is a very serious matter.
Javed Iqbal said that there cannot be harassment in the committee meeting, there are 12 people in the meeting, how can there be harassment? A report produced, containing more than 400 pages, the number of missing was exaggerated.
He said that the issue of missing persons has become a political issue, the difference between terrorists and actual missing persons is important.
Prime Minister Nazir Tarar said that civil society has expressed no confidence in the commission's work, you should respond in writing in this regard.
Shazia Muri said that there should be zero tolerance for harassment of women, it is important to look at this issue with the lens of humanity, missing people is a problem, poverty is a major reason.
Federal Minister Agha Hasan Jan rejected Justice Javed Iqbal's data and said that Javed Iqbal gave a wrong statement in the committee meeting. perhaps
Interior Minister Rana Sanaullah said that we have gone to Balochistan and there is a problem of missing people there.
Retired Justice Fazlur Rehman said the families of the missing persons should be financially supported.
.